The Asquith chassis can be used to create a small 8 + 1 seat bus and previous versions built by Asquith Motor Carriage Company Ltd were used by many customers to transport their guests.
We plan to offer a version of the bus on a 3.5 ton chassis but can also increase this to the 5 ton chassis to add more passengers. We have received a lot of interest from tour companies who wish to use 18+ seat versions for taking clients on trips, so please let us know if this is your preferred vehicle and we can keep you up to date with news and launch dates.
The bus can be offered with a range of options such as leather and air conditioning, even a raised roof hidden behind the advertising boards to enable passengers to stand up inside the vehicle.
Use our contact page to join our mailing list and be the first to know anything new.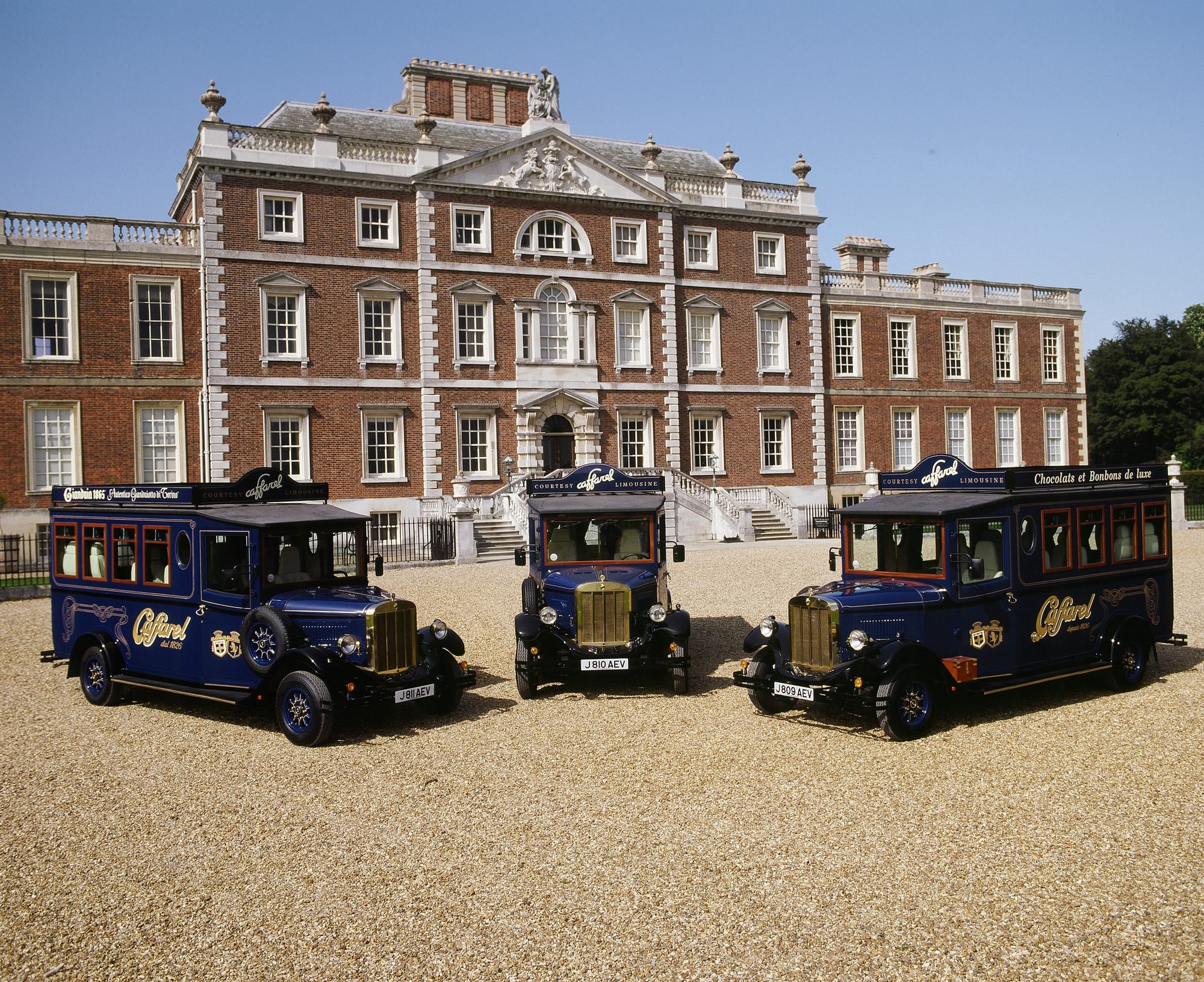 Three Mascot Buses made for Cacharel Chocolates