Future Project....
The original "Asquith Shetland" was built in UK and based on a Reliant Fox chassis with a small petrol engine and went out of production in the 1990's..
We are planning a new version of the small Shetland van with the same look and dimensions of the original. However, to really mix old and new, we intend to offer the Shetland on a modern chassis with the latest electric drive train. If this could be an interesting proposition for your business then please let us know and contact us.
The Shetland is small and suited to metropolitan areas where it can be used to deliver product around town, ideal for a small business, the van grabs peoples' attention and will ensure your brand is noticed and remembered at a later date.
Advertising that delivers!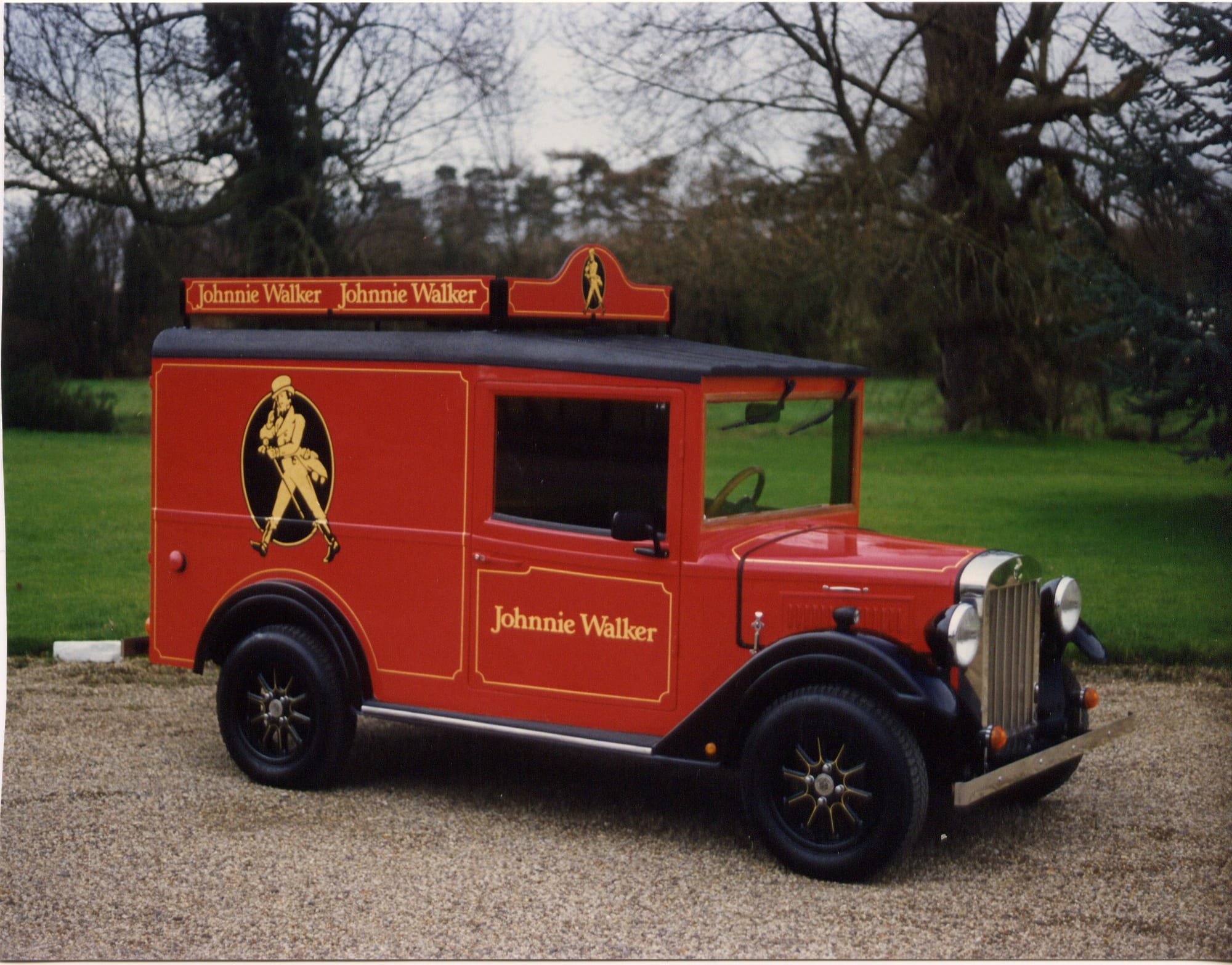 Johnnie Walker Whiskey Shetland